Unimogs playing at Selmun
Chassis and suspension articulation
In these photos, I was trying to get an idea of the maximum articulation that the Unimog could manage before it lifted a wheel off the gound. The obstacle is a ten foot wide trench three feet deep one one side and four on the other and I decided to cross it at 45 degrees to put two wheels at opposite corners at the top and the other two wheels at the bottom of the trench. Somehow all the wheels still managed to reach out and stay in contact with the ground.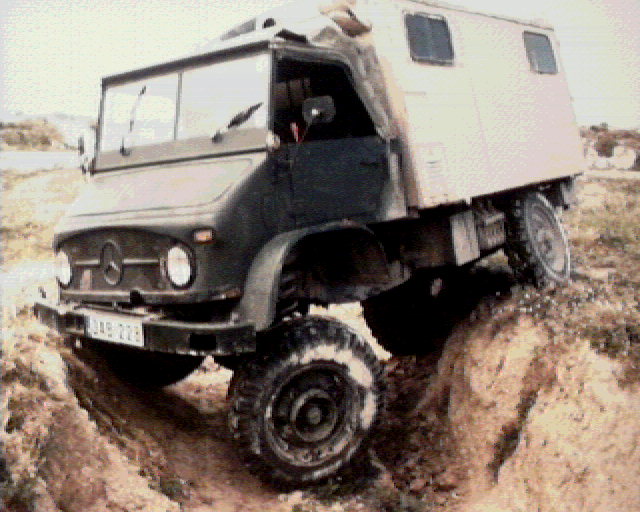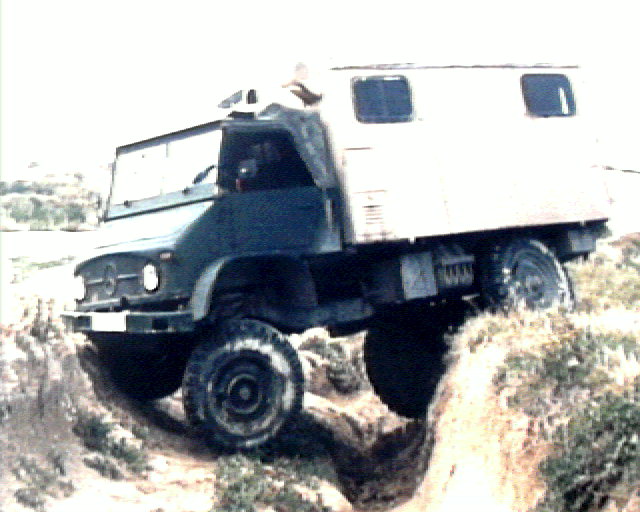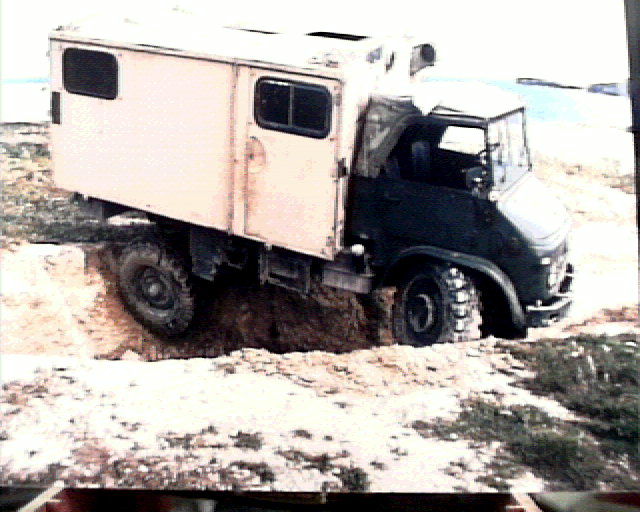 The flexible chassis provides several extra inches of articulation on top of what the springs give, ...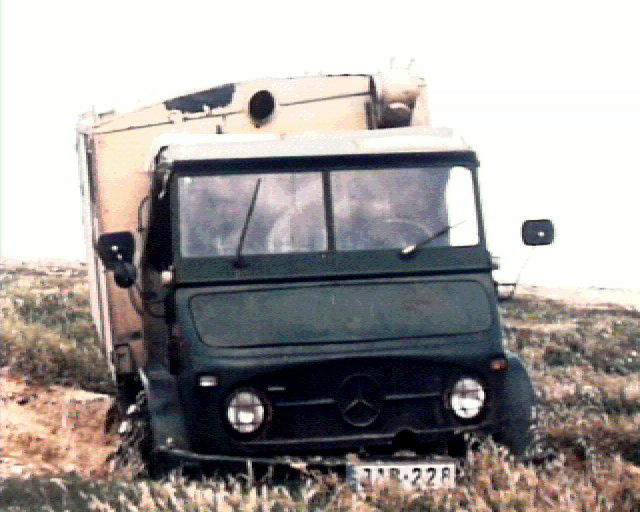 The most difficult part was getting back to the driver's seat...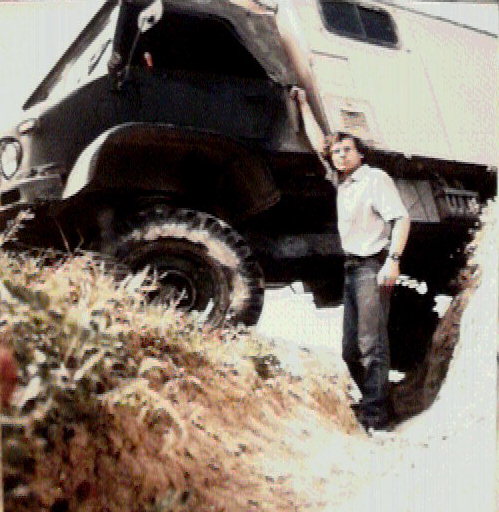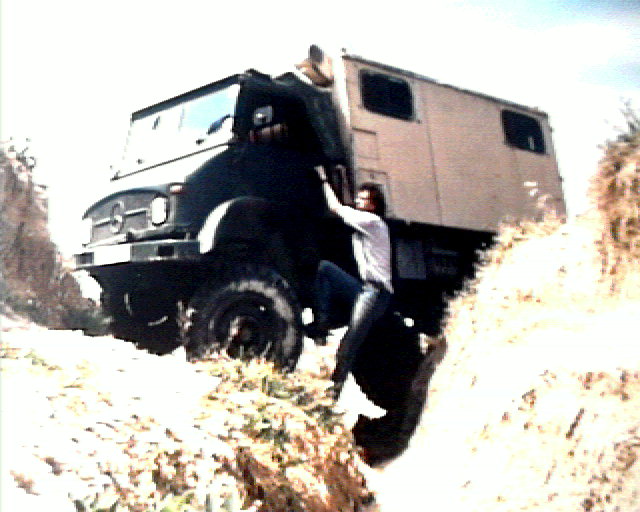 This page has been accessed

times since 26th March 1997